EMF Protection from THE HIDDEN DANGER! 2017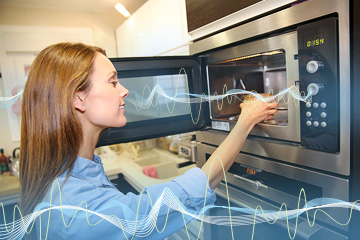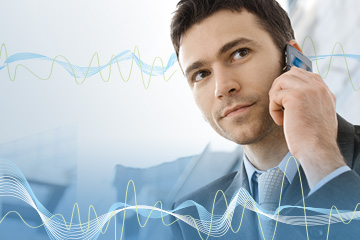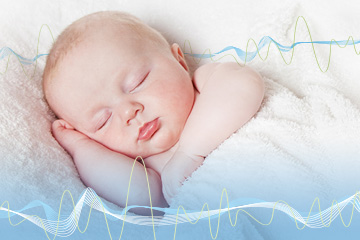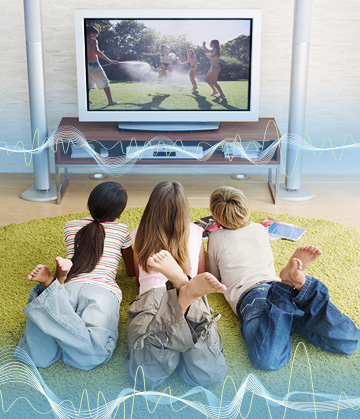 Thermographic image after a 15 minute cellphone call. Yellow & red areas indicate thermal (heating) that can cause negative effects.
Electromagnetic fields (EMF) radiations are emitted by all electrical devices as well as devices that emit radio waves such as kitchen appliances, microwaves, computers, cell phones, tablets, games consoles, hair dryers and even electrical wires, when not properly maintained over the years.
Electrical Hypersensitivity (EHS) is an allergic-like reaction to EMF's.  Scientists estimate that our daily exposure to EMF radiation is 100 Million times higher that it was in our grandparents' time.
According to the Health Industry, the facts are that "the biggest health threat today is electropollution". This pollution is the invisible enemy: you can't see it, you can't taste it, you can't touch it! But the air all around us is increasingly filled with Electromagnetic radiation/ electromagnetic fields (EMF) that is penetrating our bodies and disrupting our body chemistry. Numerous worldwide studies link EMFs to serious health problems.
All around the world, an increasing number of governments and authorities have warned against EMF and their effects on the environment and on our health.
In May 2011, the World Health Organization classified radio frequency radiation as a possible human carcinogen.
In October 2011 Health Canada issued a warning for those under the age of 18 to limit their cell phone use. Find out more
In 2011, the Council of Europe, at the Parliamentary Assembly issued a resolution on the potential dangers of electromagnetic fields and their effect on the environment. Find out more
In 2011, in Moscow, the Russian National Committee issued a resolution on the health effects on children and teenagers of EMF coming from mobile phones and wireless devices. Find out more
In June 2012, the Board of the American Academy of Environmental Medicine stated that Adverse health effects, such as learning disabilities, altered immune responses, headaches, etc. from wireless radio frequency fields do exist and are well documented in the scientific literature. Safer technology must be seriously considered. Find out more
In March 2013, the French National Assembly, in order to protect children's health, voted in favour of wired connections rather than WiFi in all schools.
In July 2014, in Ottawa, a group of Canadian doctors from coast to coast, including physicians and professors from four universities says there is now "considerable evidence and research that exposure to WiFi, smart meters and cell towers can have an adverse impact," on human health and urge Health Canada to toughen guidelines on microwave radiations. Watch CTV News report | Read the Doctor's declaration
Contact us for EMF Protection.
BE AWARE OF THE DANGERS PRODUCED BY EMF!
Is your home killing you?
Electromagnetic radiations are everywhere!
For view other videos, please click here



WORLD HEALTH ORGINIZATION - What is the International EMF Project?
4 AugustTth, 2016 17:51 CES
Potential health effects of exposure to static and time varying electric and magnetic fields need scientific clarification. Electromagnetic fields of all frequencies represent one of the most common and fastest growing environmental influences, about which there is anxiety and speculation are spreading. EMF exposure now occurs to varying degrees to all populations of the world, and the levels will continue to increase with advancing technology. Thus, even a small health consequence from EMF exposure could have a major public health impact.
  International EMF Project
Contact us for EMF Protection.
Canadian Doctors Urge Health Canada to Toughen Guidelines on Microwave Radiation from Cell Phones, Cell Towers and WiFi
Ottawa, July 9th, 2014
A group doctors from across Canada including physicians and professors from four universities says there is now "considerable evidence and research that exposure to WiFi, Smart Meters and Cell towers can have an adverse impact," on human health. The doctors' submission is backed-up by more than fifty international scientists who have also signed a declaration calling for lower microwave limits - especially for children. Read the press release | Watch CTV News report | Read the Doctor's declaration
 
CONGRATULATIONS ON DR. ALALE's MARrIAGE
July 7th, 2014
The Nevvus Management team wishes to congratulate Dr. Rhoda Zione Alale and Mr. R. Johnson on their wedding day! We wish both of you a wonderful journey as you build your new life together. May the years ahead be filled with lasting joy, love, humor, romance and understanding.
 
NEVVUS POWERGARD

Nevvus is proud to announce that the PowerGard is an official product of the first residential home in Canada to be built and certified to the highest or platinum standard of Leadership in Energy and Environmental Design (LEED) and to the new ENERGY STAR® for New Homes rating **1.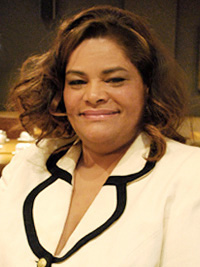 INPEX GOLD MEDAL WINNER

Harmonizers by Nevvus were invented by scientist Dr. Rhoda Zione Alale, PHD, RN. Dr. Alale is the winner of the INPEX GOLD MEDAL in the Environmental Innovations (Engineering) category in a 44 nations competition and was chosen for the National Inventors' Day's Top 25 Inventions in America. Find out more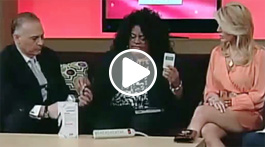 NEVVUS ON CSHopTV

Nevvus Spokesperson, Dr. Rhoda Zione Alale, as well as Mr. Nicolas Peronace, President and CEO of Nevvus International Group, were featured on CShop with guest celebrity Gretchen Christine. They explained the harmful effets of electromagnetic fields (EMF) as well as Nevvus' solutions.

Click here for the full interview and to see Nevvus products demonstrations.